REFEREE Policy Advisory Group has been established to give feedback, test and improve the tool under development. Policy Advisory Group is composed of diverse members coming from local, national and European governance levels.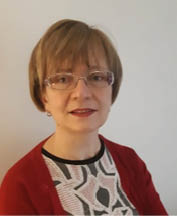 Carmelina Cosmi is senior Researcher at the National Research Council of Italy (CNR), she has a strong background in energy systems analysis and modelling, sustainability, smart governance and support to local authorities on resource efficiency, climate change mitigation, and policy evaluation. Her scientific activities have given rise to many papers appeared in ISI indexed journals.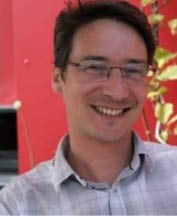 Danyel Dubreuil is coordinator of Renovons, a civil society initiative to support the implementation by decision makers of an ambitious public policy to renovate the least efficient buildings and to durably reduce energy poverty. Founding members of Renovons include NGOs Fondation Abbé Pierre, Secours Catholique, Réseau Action Climat, CLER.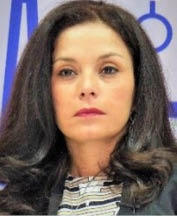 Desislava Yordanova Koleva, is a chief expert "Projects and economic development" Department of Gabrovo Municipality, Bulgaria. Mrs. Koleva holds a doctoral degree in "Effectiveness and management of telecommunication services "; she has extensive experience in development and implementation of numerous projects for energy efficiency, environment protection and improvement of urban infrastructure, financed by EU and other funds.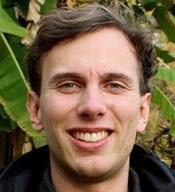 Florian Knobloch, is a Policy Advisor at the German Federal Ministry for Economic Affairs and Energy, and a Fellow at the Centre for Environment, Energy and Natural Resource Governance (C-EENRG) at the University of Cambridge. Economist and environmental scientist by training. His primary expertise lies in the analysis and computational modelling of energy and climate policies.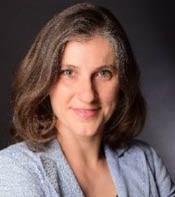 Judit Kockat, is Project Manager at Buildings Performance Institute Europe (BPIE).  She has about 10 years of experience in data analysis and building modelling connected with a strong background in computer science. With these skills, she has analyzed energy efficiency and sector integration technology with regards to emissions, energy, cost, macroeconomic and distribution effects.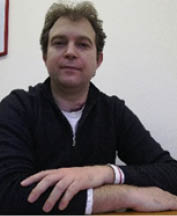 Alessandro Federici has been a researcher at ENEA, Italian Agency for New Technologies, Energy and Sustainable Development, since 2007. Currently, he is the Head of the Monitoring Laboratory of energy efficiency policies at ENEA's Department for Energy Efficiency. Since 2016, he has been the coordinator of ENEA's working group dealing with the Italian National Energy Efficiency Action Plans.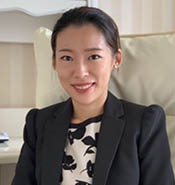 Aileen Lam, is an environmental economist with research interests in the areas of modelling energy policies and innovation, the macroeconomic impacts of low-carbon innovation, the diffusion of innovations in the transport sector. She was part of the team that developed the transport sector component of the integrated assessment model E3ME-FTT-GENIE.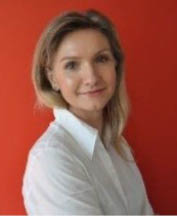 Aleksandra Novikova is a team lead on energy efficiency and climate finance at the Institute for Climate Protection, Energy and Mobility (IKEM), Germany. Her focus is on the modelling, evaluation, and financing of energy transition. She delivered research, for the European Commission bodies, Climate Policy Initiative, the World Bank, the EBRD, the UNDP, ClimateWorks.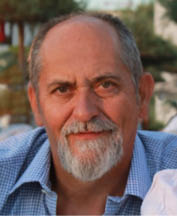 Attilio Raimondi is senior expert in Energy related topics at Regione Emilia-Romagna (Italy), responsible for elaboration and implementation of the Regional Energy Plan, member of the Regional Circular Economy Forum and National coordinator of Italian regions board within the National Cluster Blue Innovation Growth (BIG), coordinator of several EU funded projects and member of the monitoring regional strategy of Plastic free board.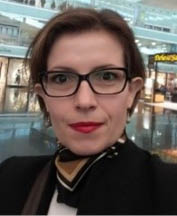 Apollonia Tiziana De Nittis is senior project manager at Regione Emilia-Romagna (Italy), expert in EU funds, in management of EU funded projects, contributing and monitoring international activities of Regional Energy Plan within EU and international initiatives and coalitions, appointed substitute of Eng. Raimondi in the National coordination of Italian Regions in the National Cluster Blue Innovation Growth BIG.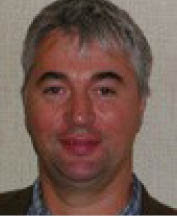 Didier Bosseboeuf is currently scientific and technical advisor at ADEME the French agency for ecological transition. He is economist and Phd graduate from the Grenoble University. He belongs to the French delegation on climate change negotiation and at IEA and for the European commission (CA-EED). He coordinated the ODYSSEE-MURE European project on energy efficiency monitoring.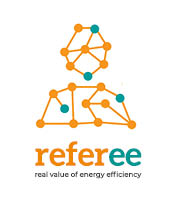 Gianpiero Poddighe is co-founder and partner at Epta Prime S.r.l. During his career in the financial sector he analysed, arranged and delivered some of the biggest public sector debt restructuring deals in the Italian domestic market. He contributed to the development of innovative financial schemes for the financing of energy efficiency investments in the residential building segment.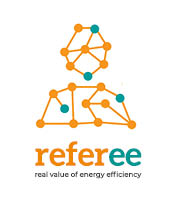 Anna Dimitrova is Head of Department for Energy policy, environment and innovation at EVN Bulgaria, advising on policy and regulatory developments. Anna has previously worked for Eurelectric, Europe's electricity industry sector association in Brussels as Energy policy and innovation advisor on topics such Energy Union Governance, block chain in energy. She was a researcher at the Energy and Climate House of the Centre for European Policy Studies (CEPS), a Brussels based think-tank.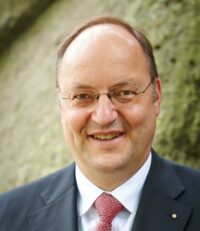 Christoph M. Klein, CFA, CEFA is founder and managing partner at ESG Portfolio Management GmbH. His funds have been awarded the FNG Label with three stars. The Principles for Responsible Investment (PRI), has recognized ESG Portfolio Management as one of the global leaders in responsible investing. Electing ESG PM in its 2020 Leaders' Group. In 2021 ESG Portfolio Management have received the ESG Investing awards best fixed income investment fund and best multi asset investment fund.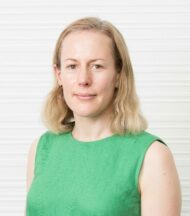 Tanya Sheridan joined the Royal Society of Chemistry in 2018. As Head of Policy and Evidence, she is responsible for a portfolio of research, policy and responsive work. The aim: to advise decision makers on what they can do so that the chemical sciences community can make the world a better place. Tanya has extensive experience of making and implementing public policy. As a civil servant in the UK Government, she developed policy and advised Ministers on energy, employment law, European Union, small business and industry, with a largely economic policy focus.
The information on this website reflects only the authors' view. The Agency is not responsible for any information it contains.
This project has received funding from the European Union's Horizon 2020 research and innovation programme under grant agreement No 101000136.