REFEREE Tool, the real value of energy efficiency
Referee is an online decision-support tool for energy efficiency measures. It quantifies the multiple benefits of energy efficiency, e.g. in terms of productivity, socioeconomic development, wellbeing, environment and climate.
Everyone can use the Referee tool: no specific sofware or modelling skills are required. Simply enter the policy measures that you are interested in and click on 'Run'. You will get an overview of the most relevant indicators and will also be able to download a comprehensive in-depth report (excel file) for further analysis.
Click below to use the Refere tool 
Watch the tutorial (upcoming)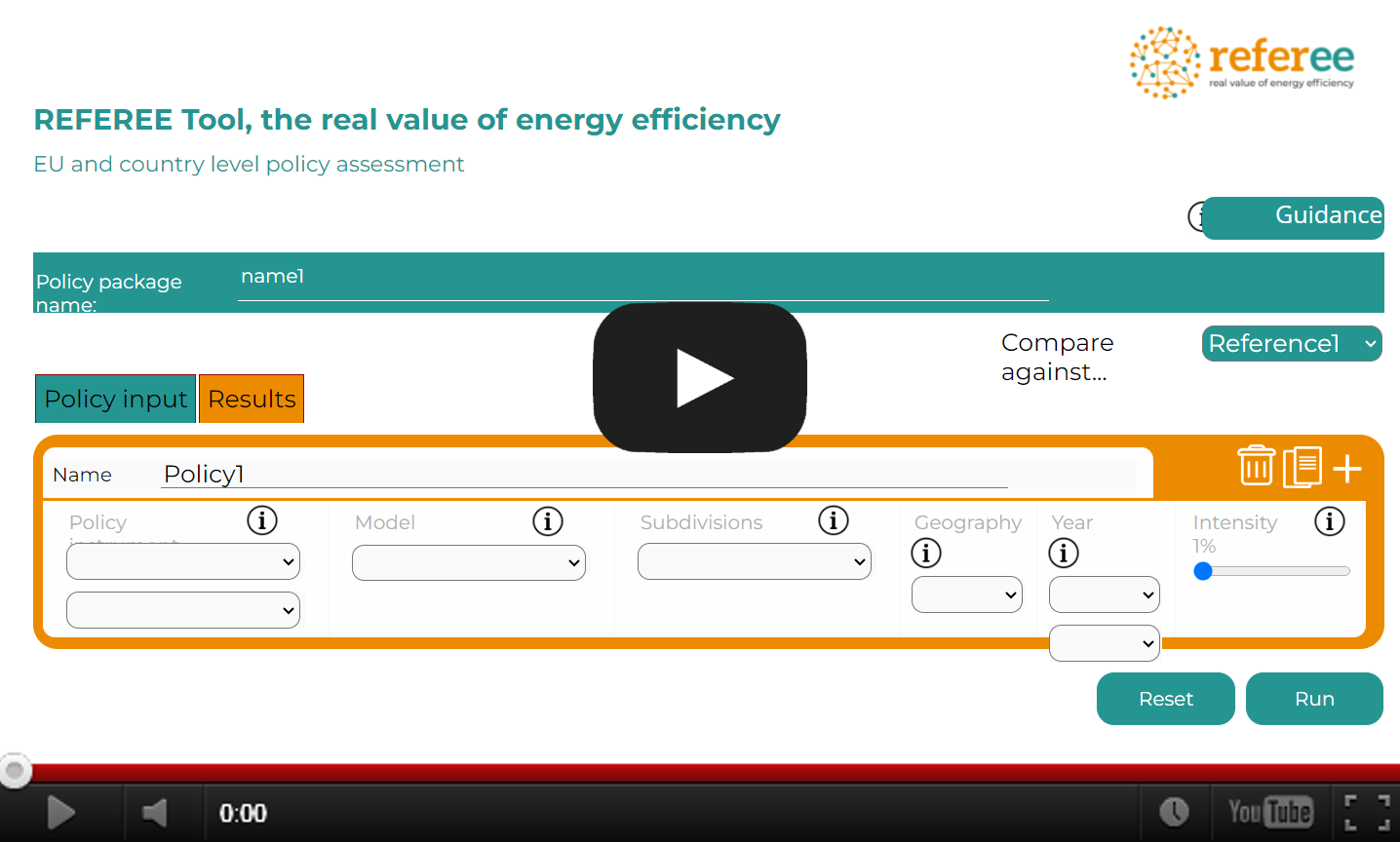 Click here to find out more about the stock, future technology transformation and macro-econometric models that the Referee tool uses.
Click here to find out more about the reference scenarios that users can choose from to account for future policy developments and changes in fossil fuel prices.
Click here to get an overview of the policy targets in place in the EU and at Member State level.
The information on this website reflects only the authors' view. The Agency is not responsible for any information it contains.
This project has received funding from the European Union's Horizon 2020 research and innovation programme under grant agreement No 101000136.